Fred Holidays Rail Journeys has revealed its 2022/2023 "Europe and Worldwide Tailor Made Rail Holidays" brochure.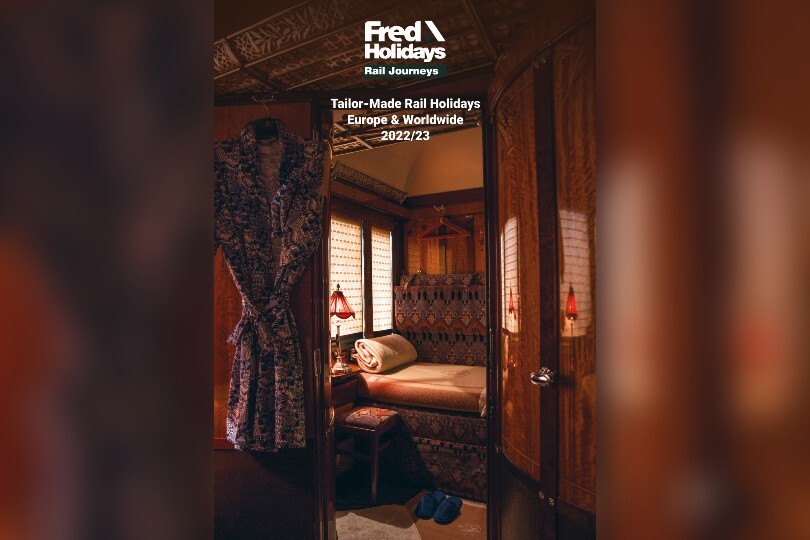 The brochure will be emailed to agents on Tuesday (8 February)
The new offering features 22 trains in 25 countries, 16 new tours and four "Rail and Sail" packages.
The brochure will be emailed to travel agents on Tuesday (8 February) with a link to order copies via rapid dispatch.
The 16 new tours include a 10-day Lake Garda via The Bernina Express no-fly holiday, which features a journey on the Bernina Express from the Swiss peaks to north Italy from £1,359pp, as well as a 16-day Star Clippers Amalfi & Sicily Sailing with a stay in a Tuscan Villa for £4,599pp.
Grand Tour of Germany by Rail – a 12-day no-fly holiday taking in five major German cities – starts at £1,599pp and the eight-day Polish Explorer itinerary, which offers three cities and a day trip to Auschwitz, comes in at £989pp.
Meanwhile, Ypres & Flanders Fields – a four-day no-fly tour combining a stay in the town of Ypres with visits to sites of WWI remembrance costs £479pp and the seven-day Vintage Trains of Switzerland starts from £3,899pp.
Swiss Lakes & Mountains, an eight-day tour through Switzerland from Lake Lucerne to Lake Geneva, has prices from £1,789pp.
Sally Hauser, product and sales manager for Fred Holidays Rail Journeys, said the new brochure features a "fantastic selection of journeys" that will "really capture the imagination".
"Travelling by rail is one of the most relaxed and eco-friendly ways to arrive directly into the heart of any destination and, as you sit back, it gives you the opportunity to admire the scenery as you travel through the countryside and city scapes," she added.
"As tailor-made specialists, all of our journeys can be customised which means our clients can be in control of their holiday while leaving the intricacies of booking to our knowledgeable experts."