Clia has encouraged the travel trade to capitalise on the cruise market after nearly 70% of "non-cruisers" said they would be open to a cruise holiday following two years of interrupted travel plans.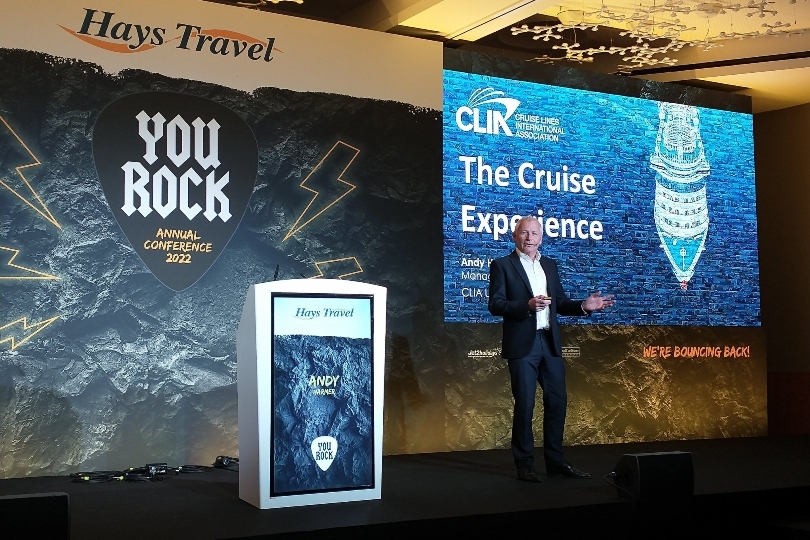 Harmer said 60% of guests would return to a destination they had previously visited while on a cruise
Speaking during the 2022 Hays Travel Independence Group Conference in Tenerife on Sunday (27 March), Clia managing director Andy Harmer asked delegates if they were talking to clients about what cruise holidays could offer. 
"Around 68% of non-cruisers and open-to-cruisers said they are now interested in cruising," Harmer said. "That's a huge number – are you talking to them about what cruise can offer?"
"I missed travel and your customers are just the same. They are ready to travel, they are excited about the opportunity to travel, they're looking at bucket-list destinations as well as closer to home and they are ready to go."
According to research carried out by the cruise body in March, 80% of people who have been on a cruise holiday are likely to book again, and on average will book 2.2 cruises a year.
"You have people who love cruising and who really miss being on a ship, and they won't book anything else," Harmer continued.
"Are they booking their two cruises a year with you? If they're not, they're going to your competitor. The cruise opportunity is not just for people who only sell cruises, there is a whole world of cruise for your customers and your businesses."