In Season 2 of Science Fell in Love, Ayame and Shinya work tirelessly to use every piece of lab equipment and formula they have to calculate true love. Even their romantic sunrise kiss in Season 1 wasn't enough to conclusively prove anything in Shinya's and Ayame's eyes, but neither of them seem frustrated by the slow pace of their romantic research.
On the contrary, the deredere scientist Ayame is actually savoring this process, and a part of her will be disappointed when the love experiments end even if a favorable conclusion is reached. Episode 6 in particular makes it clear that for Ayame, it's all about the journey, not the destination. She wants to take time to appreciate these love experiments.
RELATED: One Piece Chapter 1048 Recap & Spoilers: Twenty Years
In Season 2, Episode 6 of Science Fell in Love, Ayame and Shinya have a relatively normal date without using experiments or formulas to see if they can intuitively and arbitrarily determine true love between them — that is, in the "normal" way that involves listening to the heart rather than referring to a chart in a lab. To Ayame's intense pleasure, her newest love confession to Shinya goes over well, and even the kuudere Shinya can't help himself but say "I love you" right back and agree to take this relationship to the next level. At first, this looks like "mission accomplished."
However, even as Ayame and Shinya embrace as confirmed lovers, there remains work to be done, and this doesn't bother either scientist. To the mixed amusement and dismay of their fellow scientists back at the lab, Ayame and Shinya declare that now, they must conduct all-new experiments to determine the extent of their love, not just its mere existence.
It sounds like things are going in circles, and Kanade sure thinks so, but Ayame finds this encouraging, not frustrating. This reveals exactly what she thinks about her new relationship, her own personal feelings and indeed, her patience as a girlfriend in the making. She's not the type to rush things, no matter how badly she wants to score Shinya as her first serious boyfriend.
RELATED: Komi Can't Communicate: Tadano Reveals the Depth of His Feelings For Komi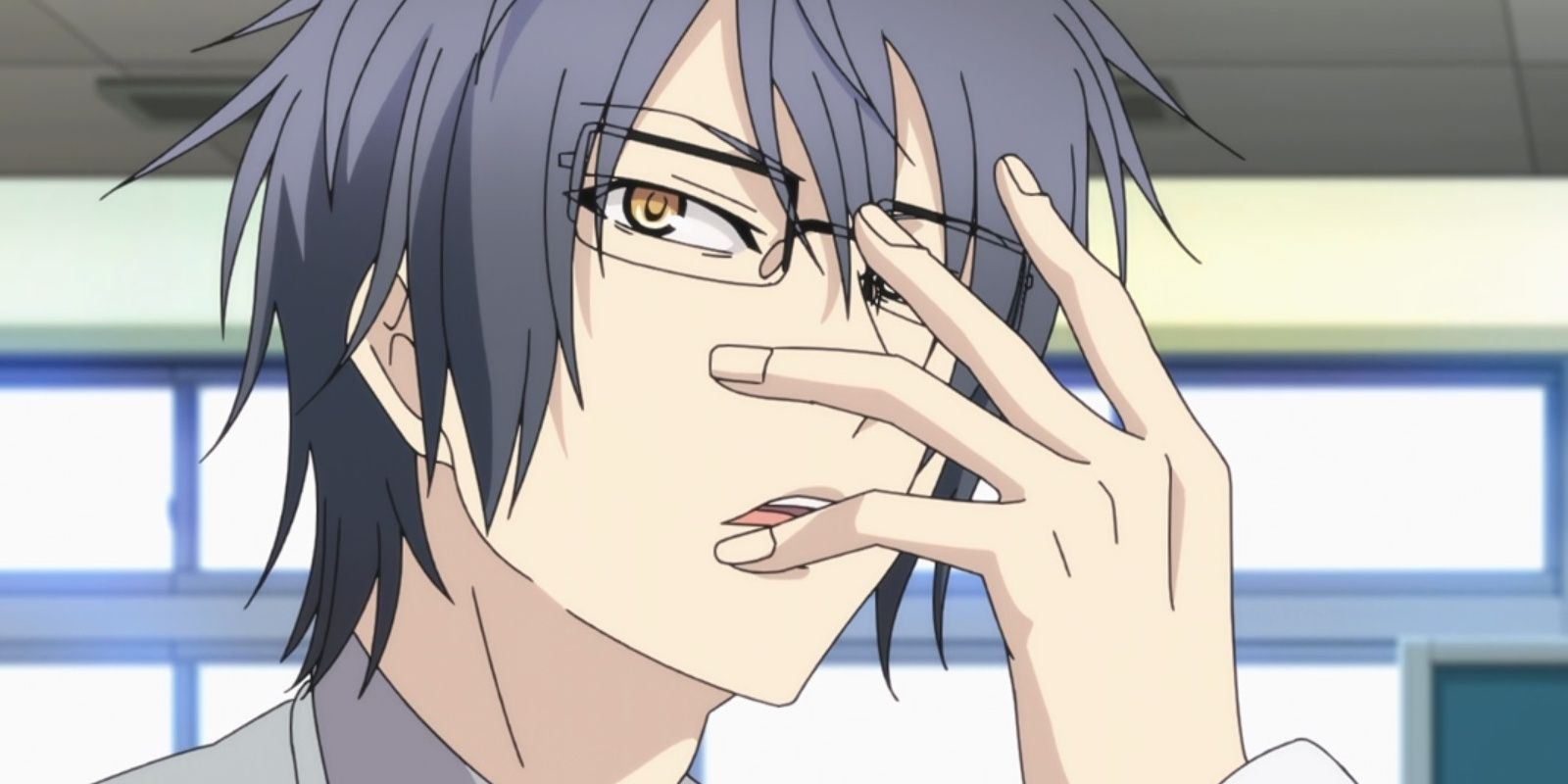 For Ayame, the process of discovering true love with Shinya is not a chore by any means. For her, it's actually the best part of this whole endeavor, and she would agree that it's about the journey, not the destination. Clearly, she does intend to become Shinya's serious girlfriend someday and confirm that he is her soulmate, but there's no rush. Ayame intends to savor the scientific process of discovering true love, and as previous Science Fell in Love episodes showed, love and science are a lot of fun — together, they create treasured memories. This is a project unlike any other.
Ayame's stance on all this suggests that in future episodes, she will attempt to moderate the pace of her and Shinya's shared experiment, pushing for serious romance while also being thorough and going at a leisurely pace, like savoring a fine meal. If Shinya drags his feet or rushes things, Ayame will likely take charge and make adjustments so that the project can proceed at her own pace.
Knowing Shinya, he might find this a bit annoying, but if it's for Ayame's happiness, he can let it go. In fact, Ayame might rekindle the competition with the seemingly perfect scientist couple Chris and Suiu and see if she and Shinya can get what they have. Her and Shinya's love has been confirmed — now it's time to prove that their love is even bigger and better than Chris and Suiu's. This is sure to be a fun challenge.
Deaimon Delves Into Family History With a Ghostly Appearance
Read Next
About The Author